You are here
Consulting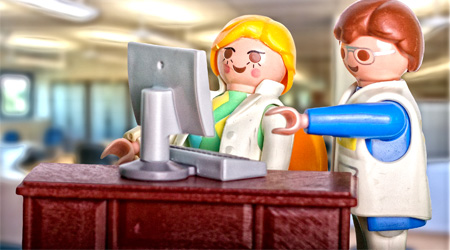 Your benefits:
Optimize the effectiveness of your IT-infrastructure.
Align your IT to your business goals and processes.
Cost-effective solutions using state of the art technology.
We provide individual and independent IT consulting.
Many IT infrastructures are historically grown up with changing demands. Today neither primary business requirements nor a documentation of the components as such are available. This situation leads as well to increasing operating and maintenance costs as to diverging goal of IT and business. Especially IT looses its focus to be a supportive service provider. The consequence are systems, which do not fulfil essential legal and compliance requirements.
Starting point of the consulting are the value creating business processes of our customer. We create an understanding for the requirements of the business and turn them into specific IT concepts. Many businesses rely nowadays on availability of their IT infrastructure. The failure of one subsystem leads to significant deficiencies in business operations and therefore financial losses. The increasing usage of information technology raises the complexity regarding the system components and their interaction and dependencies. Result is the actual mismatch of needed support for the business processes and available IT infrastructure. We can support you with know how to align the IT according to the requirements of your business processes. We use the ITIL philosophy to implement the IT service lifecycle.
IT-security aspects are always part of our consulting approach. Beside the analysis of potential threats, objective and subjective security needs and risks we are focussing the cost-effectiveness of proposed solutions.