You are here
Company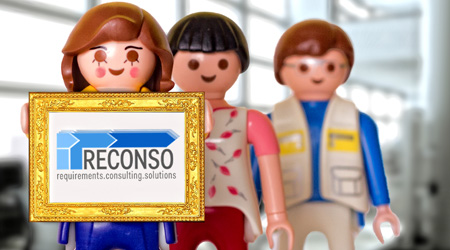 Our philospophy
We stand for trust and reliability.
We create holistic IT concepts.
We develop tailored to need solutions.
We arrange for functional solutions on a high quality standard.
We integrate consulting and development processes seamlessly.
We consult our customers in an holistic approach using the ITIL - IT service lifecycle philosophy.
Our vision is to make the added value of IT within the business processes noticeable. A sensible automation of IT supported processes increases efficiency and effectiveness of the business processes and results in a higher value creation.
Company profile
Our competence team is located in the South-East of Munich and is working in south Germany. Cooperation and partnership are two major characteristics of our service that are crucial for achieving our goal to develop the best fitting IT-solutions for your needs. You will benefit from our many years of experience in the conceptual design of IT solutions. Combined with our core competences in identifying, defining and developing requirements and ensuring a seamless handover to the development activities, we provide efficient and effective solutions. This results in a valid return on your investment. We provide the interface between your business and the IT. Understanding the business and the developer is our catalyst for successful projects and solutions.