You are here
Development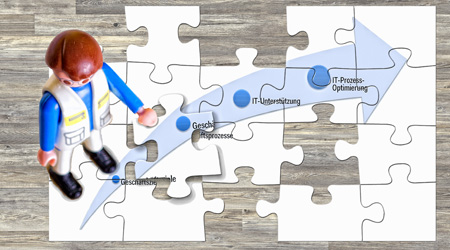 Your benefits:
Automation of data exchange per interface integration.
Fast and individual solutions for proprietary interfaces.
Direct, quick and reliable support.
In our business area of development we deliver concepts which describe target architectures and components of hardware and/or software. Of course we support the implementation of the concepts if requested. Companies are facing a wide choice of different SW-products which do not always ensure a seamless information exchange within the company. We assist in the requirements analysis, the selection process and the implementation of interfaces and modifications if needed.
We provide webbased software solutions to enable the information exchange with external employees / companies. Therefore we develop web-services which underlie a continuous improvement process in order to satisfy the dynamic requirements of the market. Our products are characterized by a high potential of integration, genericness and configurability concerning the special needs of our customers.