You are here
IT-security analysis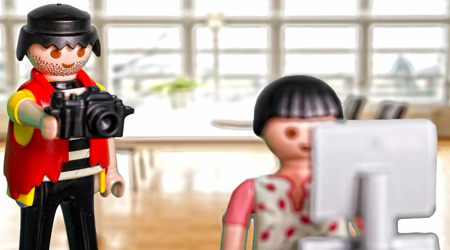 Your benefits:
We analyse and define your specific needs for IT security and data privacy.
Take advantage of our experience in analyzing current threads and risks as well as countermeasures.
Joint development of a balanced security concept.
Specify user rights and roles to deny any unauthorized access to applications or your internal data.
Due to our aim of an holistic approach to IT-consulting we help you to identify your needs for IT-security and data privacy. This comprises external measures (e.g. firewalls) and internal measures (e.g. virus-scanner or social engineering). Even organizational procedures can contribute to increase the level of security in your network and the whole company.
In general type and range of actions to prevent an intrusion are determined by the objective and subjective protection requirements and should be weighed in the course of the risk management. The earlier requirements are defined within IT-projects the cheaper is the implementation of appropriate measures. We recommend a dedicated consultation for all IT-projects which are linked to business critical infrastructure.
Our trainings, certification and experience enable us to check server systems utilizing tools for inspection and cleaning. This comprises the analysis of client and server systems, the selection and application of adequate tools and the elemination of the malicious code. 
After a security analysis we can generally provide information about the entrance point of a hacker and we develop a catalogue of measures to solve the security issue and close the security gap. Furthermore we consult and support in the realization of the activity plan.