You are here
IT-concepts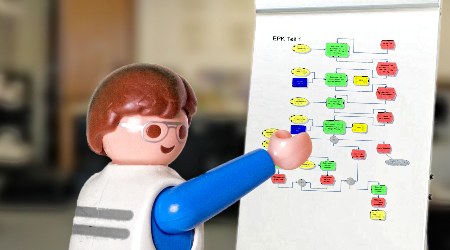 Your benefits:
Independent and individual concepts aligned with your business processes.
Development of cost-effective, state-of-the-art solutions.
Early integration of IT-security aspects.
In most of the cases you cannot create your IT-concept greenfield. Existing hard- and software has to be considered in the planning and design phase. The concept describes the optimal target infrastructure and is developed in a joint approach. The goal is to enable the IT to fulfil the supporting role for the business processes.
It is important to include the impacts of security needs during the planning process in order to prevent an unpleasant surprise as well as expensive and time consuming activities to close the gap. 
In the conception phase we are absolutely independent from any product. With the decision to realize the project we start the product selection in cooperation with our partner for hardware procurement. Depending on your needs and financial restrictions we are able to propose multiple options to implement your IT-solution.